Standard Laser (Letterheads Printing)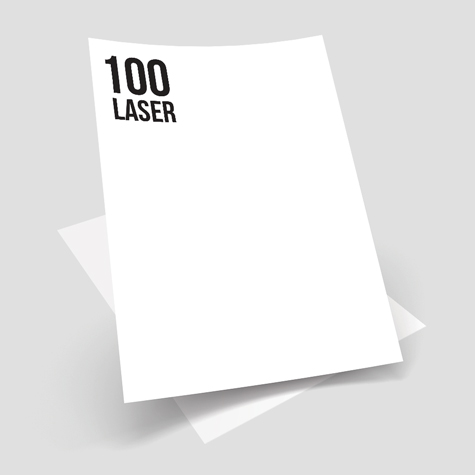 Download the template guidelines below
| | | | | | |
| --- | --- | --- | --- | --- | --- |
| A4 (297x210) | | | | | |
| A5 (210x148) | | | | | |
Size
Quantity
Price
A4 (297x210)
25
$ 65.34
50
$ 71.28
100
$ 84.65
150
$ 96.53
200
$ 108.41
250
$ 121.77
300
$ 133.65
400
$ 138.11
500
$ 142.56
1000
$ 193.05
2000
$ 230.18
2500
$ 230.18
3000
$ 282.15
4000
$ 326.70
5000
$ 378.68
6000
$ 423.23
7000
$ 475.20
7500
$ 497.48
8000
$ 519.75
9000
$ 571.73
10000
$ 622.22
View More
Size
Quantity
Price
A4 (297x210)
25
$ 71.28
50
$ 83.16
100
$ 106.92
150
$ 129.20
200
$ 152.96
250
$ 175.23
300
$ 198.99
400
$ 245.03
500
$ 297.00
1000
$ 334.13
2000
$ 408.38
2500
$ 445.50
3000
$ 475.20
4000
$ 542.03
5000
$ 608.85
6000
$ 668.25
7000
$ 735.08
7500
$ 772.20
8000
$ 801.90
9000
$ 861.30
10000
$ 931.10
View More


Standard Laser Letterheads Australia
Letterheads is one of the must have printed stationery for any types of businesses. It is not a promotional product, however this can be used for lots of things such as invoices, bills, company letters and many more. Normally letterheads will includes company logo, company details as part of the templates.
Our letterheads are available in 2 different size A4 and A5 size. It is printed on standard laser 100 gsm which is slightly heave than the standard laser used by many businesses. This will shows quality to your customers.

NEED DESIGN?

Pivot Printing offers thousands of FREE pre-design customisable design for any businesses. it's ready to use and has been designed by our high quality Graphic Designer. Simply click 'Browse Our Design' button and browse through thousands of our premium design. Otherwise, if you need a personalised custom design for yourself or for your business - select our graphic design option in the calculator and fill out the graphic design brief. Our Graphic Designer will be more than happy to help you with your design needs.

Turn around for our standard laser letterheads is 2 - 3 days Australia wide (this excludes ordering extras and also ordering on the weekend). We also offer FREE SHIPPING for our standard laser letterheads Australia wide. Our factory is in the Gold Coast. However, we deliver anywhere around Australia - Adelaide, Perth, Melbourne, Canberra, Sydney, Gold Coast, Melbourne, Cairns, Nothern Queensland, Darwin.
---
In Pivot Printing, you can get your letterheads in 3 steps


Upload your business cards, choose from our FREE pre-design templates or send us your graphic design brief.

Check and Review your print specification and set your delivery and billing address

Sit back and relax while we process your order and deliver it straight to your door

Australia Online Printing Services | Letterheads Printing | Standard Letterheads | FREE Letterheads Design | Sydney Letterheads | Melbourne Letterheads | Queensland Letterheads | Perth Letterheads | Adelaide Letterheads | Australia Online Design Services | High Quality Letterheads